Whiskey
Organic rye and GMO-free corn
Gold Medal winner at 2017 San Francisco World Spirits. A traditional American style whiskey. The rye gives it a bit of spice and earthy roundness, and the corn a sweet finish. Take that perfect balance of grains, let it mellow in a charred American white oak barrel and you get a flavorful, full-bodied whiskey perfect for sipping on the rocks.
Back-to-back Silver Medal winner from American Distilling Institute. A single-malt whiskey based on the recipe for Great Northern Brewing Company's Wheatfish Lager. Leads with a nose of honeysuckle and ripe pear from the malted wheat, layered with hints of butterscotch and vanilla. A lighter-bodied whiskey distilled in the Scotch tradition.
Gold Medal winner at 2017 Sip International. A cherry bourbon made by blending cherry brandy distilled from Flathead Lake cherries with bourbon to give authentic cherry overtones and a slight sweetness while keeping an authentic bourbon finish. Five pounds of cherries are used in each bottle of Fireweed.
Silver Medal winner at 2019 San Francisco World Spirits Competition. An old recipe that allegedly cured what ailed you. Our house distilled rye whiskey is sweetened with honey and flavored with orange and aromatic spices.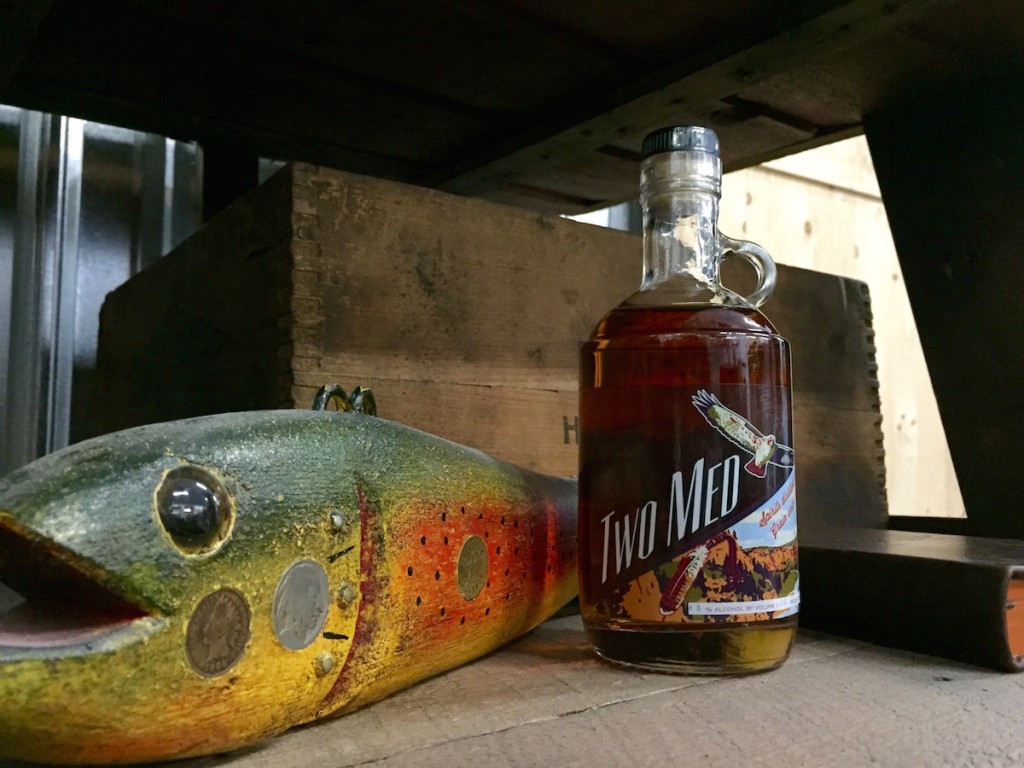 A hopped malt whiskey made from Great Northern Brewing Company's Good Medicine Strong Red Ale. The hops add a complexity of flavors not traditionally found in a whiskey: citrus and maple candy. Aged 2 years in a charred American oak barrel.
This three-year-old straight rye whiskey is a deep, red-hued amber with a nose of toasted vanilla. The first taste is a bright spice that dances on the tongue leading to a burst of black pepper with hints of dried apricots, malt and black tea. Distilled for more complexity on the finish, this rye begs to be savored.
BRANDY & EAU DE VIE
Brandies are spirits distilled from fruit. Eau de vie is a European style of brandy that is generally aged in tanks (not oak) and bottled clear with no additional sugar or other flavors added.
Apple brandy (AKA Applejack or Calvados) was one of the first spirits distilled in the American Colonies. Ours is distilled from Honeycrisp apples from Moss Farm in Rollins, MT, and aged three years in oak barrels. Undertones of baked apple, caramel and spice, with a distinctly whiskey finish.
100% pure pear "eau de vie" made from Bartlett (Williams) pears from our neighbors in Washington. It takes 14 pounds of pears to make each bottle. The taste is strong but clean and leaves a surprisingly distinct pear finish.
Made from the pomace (skins, pulp, seeds, and stems) left over after pressing grapes for wine. Grappa has a close connection with the earth, capturing not only the flavor of the grape but also the wind, water and soil in which it was grown.
A cherry brandy originating from the Black Forest region of Germany. We keep the old-world tradition; no sugar or other flavors are ever added. Only 100% perfectly ripened cherries direct from Flathead Lake, fermented whole and distilled in our copper pot still.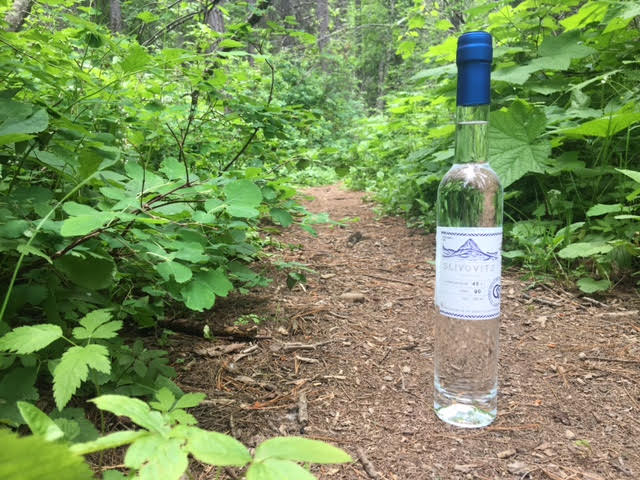 A plum brandy traditionally distilled throughout Central and Eastern Europe. Our slivovitz was distilled from Pozegaca plums grown in western Oregon.
VODKA, GIN, RUM & LIQUEUR
Glacier Dew Vodka is distilled from a seasonal mix of local grain and fruit, traditionally fermented in wooden vats, triple distilled, and charcoal filtered for a smooth, clean spirit that showcases the pristine glacial water of northwest Montana.
A dry gin distilled from a flavorful rye spirit with a mix of botanicals and infused with local spruce tips. The complex gin showcases a crisp flavor that can be enjoyed neat, or served with tonic.
Distilled from mix of demerara sugar and molasses, lightly aged in old whiskey barrels, and bottled at a stout 100 proof. This rum is perfect for relaxing with lakeside cocktails or playing pirate on the river.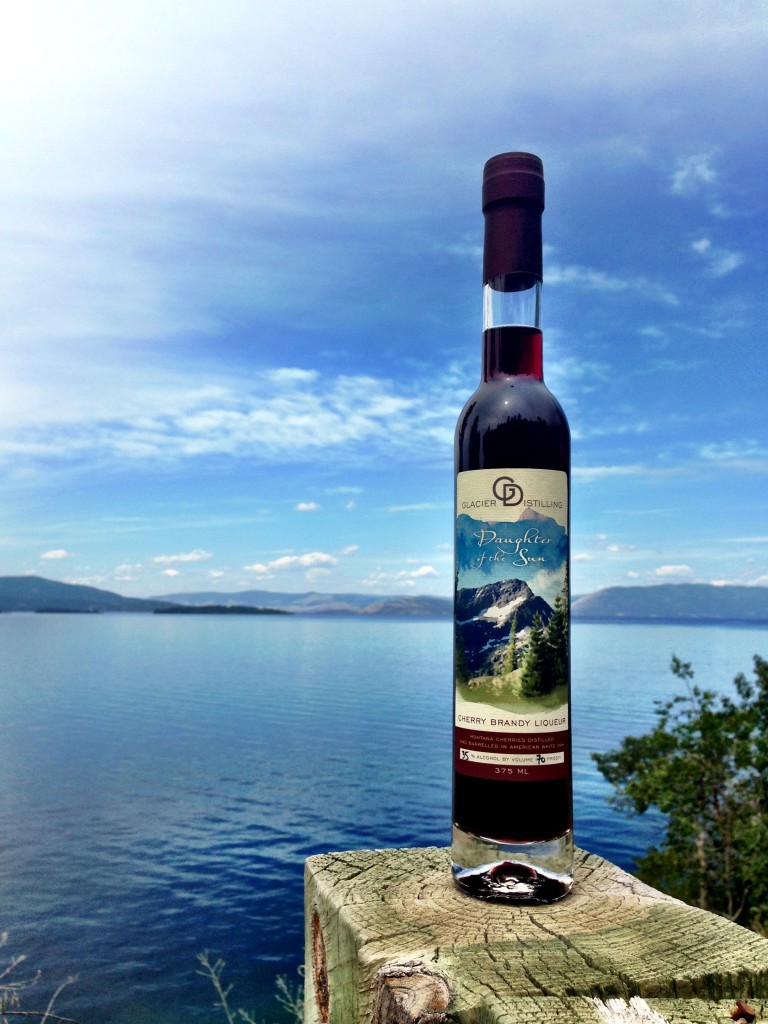 An intense cherry experience. Over 15lbs. of cherries packed into each bottle. Red cherries from Flathead Lake distilled, barrel-aged and blended with cherry juice to add a touch of sweetness. Great as a spritzer, in sodas or even over ice cream.
Made with 100% wild, handpicked huckleberries and lightly sweetened. A classic Montana flavor preserved in house distilled vodka.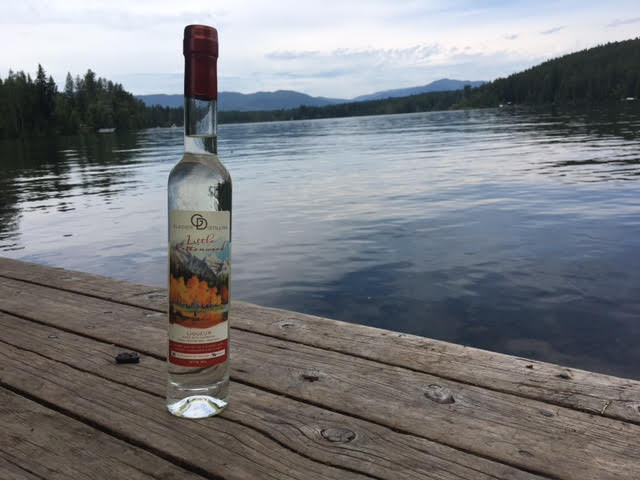 A slightly sweeter herbal liqueur distilled from a cherry base with orange, ginger and cardamom. The orange brings a brightness to a palette of warming ginger, balanced with cooling cardamom. Great chilled or in cocktails.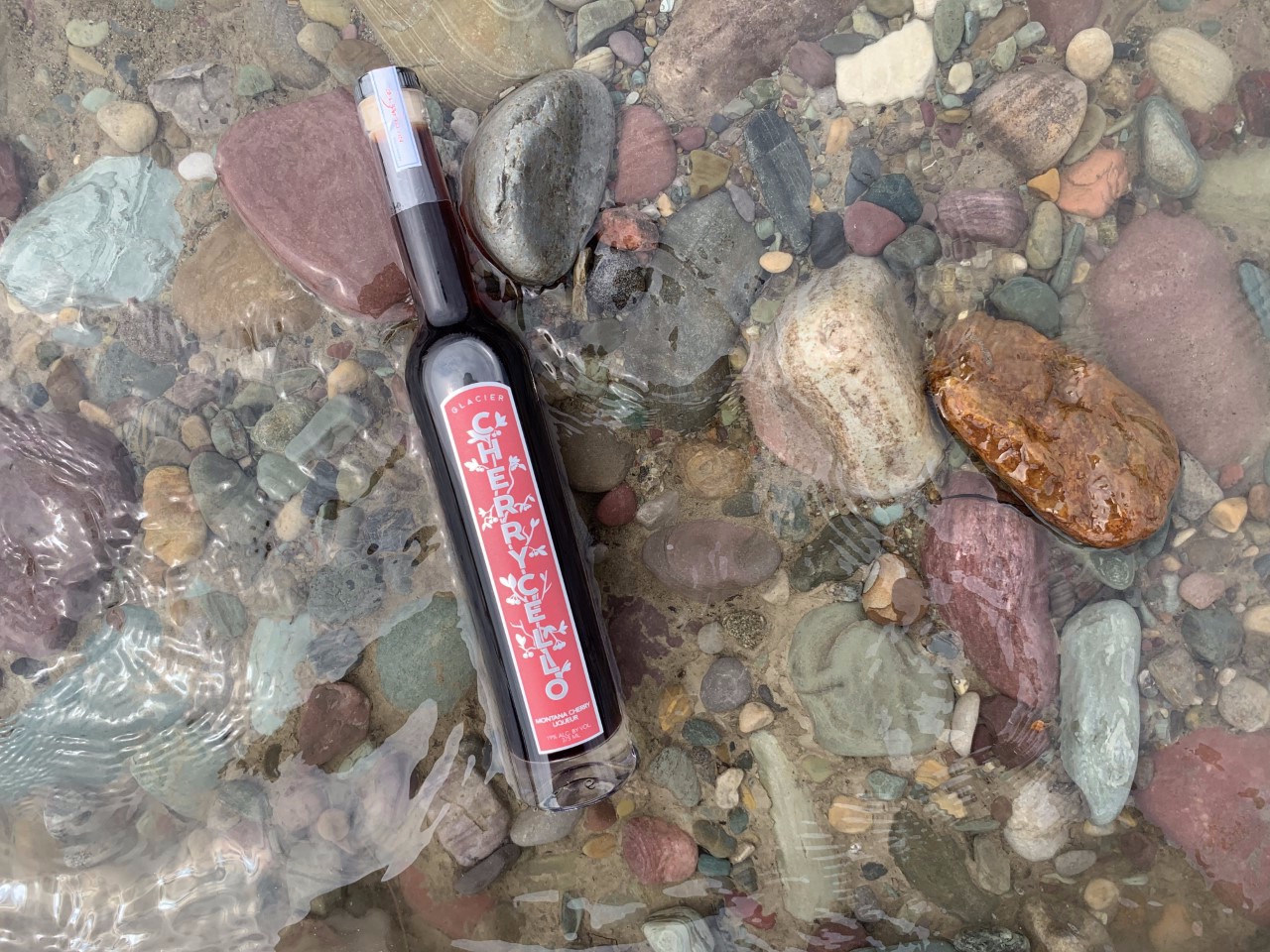 An intense cherry experience. More than 10 pounds of cherries packed into each bottle. Red cherries from Flathead Lake are soaked in alcohol over the winter and pressed for bottling each spring.
Inspired by the sweet fragrance of the wild beargrass growing throughout the Park. A barrel-aged grappa lightly sweetened with honey from Glacier County Honey Company with notes of fresh cut flowers, green grapes and sunshine.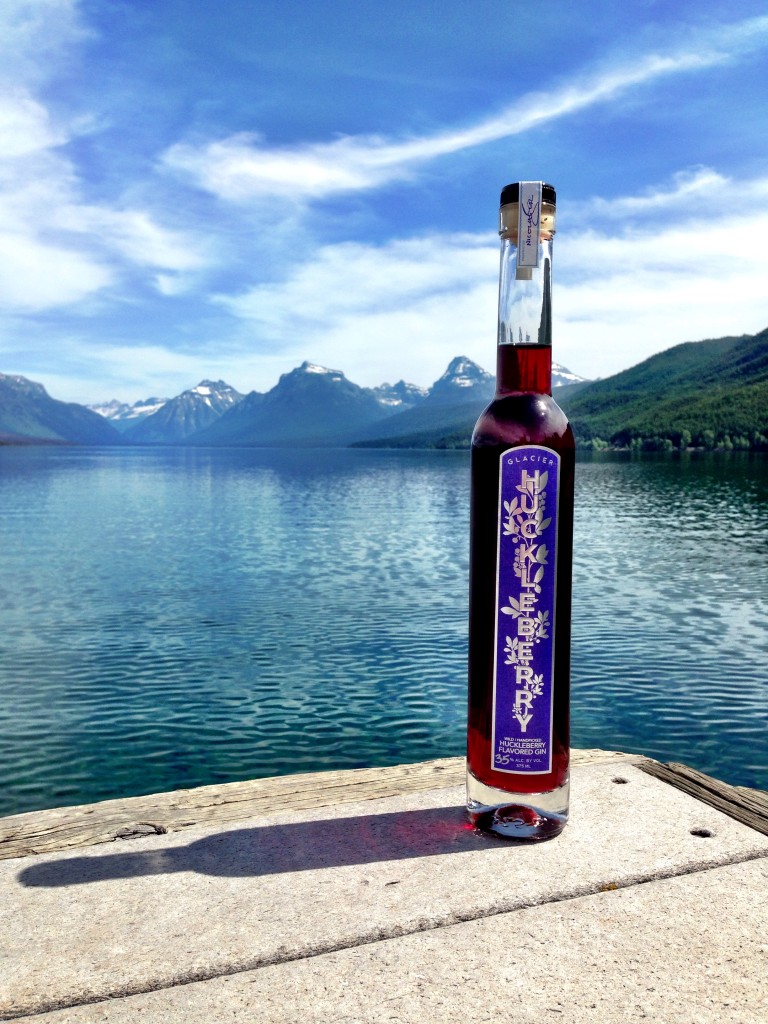 Our rye spirit gin made with a mix of botanicals and infused with local spruce tips is sweetened with wild, handpicked huckleberries. This beautiful spirit can be sipped neat, or topped with soda water and a squeeze of fresh lemon.
TRAIL OF THE CEDARS ABSINTHE
Silver Medal winner at 2017 San Francisco World Spirits. The spirit of "la fee verte," or the green fairy. Pot distilled Montana wormwood is paired with carefully cut and sifted anise, fennel, coriander, angelica and lemon balm. Dilute with chilled water before consuming.
An infusion of fresh jalapenos, garlic and black peppercorn in Glacier Dew. A savory and spicy spirit that is perfect in a Bloody Mary or Caesar, but its versatility may surprise you! Click "Mix" to find out more.
An un-aged grain spirit distilled from rye and corn, and based on Josephine Doody's 1920s moonshine recipe. A light-bodied spirit with a floral nose and hints of pepper that give way to a sweet finish. Mix this spirit in anything that you might regularly use with vodka or tequila.
Brandy aged in an oak barrel with cinnamon, nutmeg, clove & allspice then sweetened with Glacier County honey. An all-natural and less sweet version of Fireball® - if we dare make the comparison.